ECU
Industrial Equipment Control Unit
Electronic Control Unit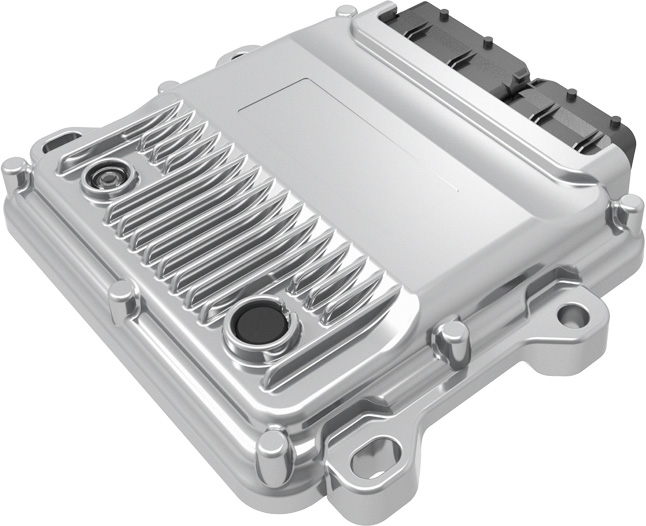 Electronic control system that effectively controls engine and hydraulic pump of construction
equipment plays a key role in improving fuel economy and working speed

Key Features

• Electrical control solution for the off highway vehicles
• Improving fuel efficiency and operation pace by control of engine and hydraulic pump
• High-performance embedded computing
• Compact, automotive-style housing
• High-reliability
High Reliability

Our ECU is especially designed for outside harsh
environment. It's not only unique and robust aluminum
die-cast housing design but also safety control mode,
reverse protection, short circuit protection, over-load
protection and real time output. The responding time
can be controlled rapidly.

Abundant multi-functional ports

Many multi-functional ports can be configured to realize complex control task.
This ECU can drive DC motor control, and it has rich PWM in/output with
feedback. It's digital output can be configured as voltage input, current input
or resistance input.
ECU System
This is right efficient control system for construction equipment engine and hydraulic pump!
The ECU(Electronic Control Unit) can help improving the fuel efficiency and operating speed more rapidly.